Virtual Assistants – Social Media
Home >> Work at Home Jobs >> Clerical >> Virtual Assistants >>
Dependable and creative virtual assistants needed to work from home performing a variety of tasks for our international team. Most of the work will involve managing our social media posts to include logging in and accessing a list of content blocks and then cutting and pasting into the appropriate platform. You will also be responding to replies to those posts, monitoring typos, and uploading graphics.
Other duties include general clerical work including data entry, creating reports, and preparing packages for those who have requested information in the mail.
We are hiring part time virtual assistants and would prefer candidates who are interested in trends, fashion, style and home decor. A basic understanding of Facebook and Instagram is also required. We will train you to use our social media software.
Virtual Assistants, work from home, Salary $16/hr +
This position will begin with approximately 15-20 hours each week, but will grow to 30-35 hours per week over the next year.

---
Success Story
Meet The Rebel: I live in a small town in Maryland and I have teenagers so I am very busy! That's why I really love working from my home office as a virtual assistant. I have had the opportunity to work on so many great projects with companies big and small. I like that I get to choose which projects I want to take. As a home based virtual assistant, I prefer to stick with what I most enjoy so I tend to focus on projects that involve administration and clerical assignments.



My Advice: set up an online portfolio or website. This is crucial since employers can't find you without out. VOT will send your resume to the hiring managers this way and they will give you a free listing in their directory of virtual assistants. I would also suggest that you find a niche – for instance, I mostly work for attorneys and law offices so that gives me a competitive boost in those fields.

To get started, create a Virtual Assistant website



Susan Jenkins, VOT Virtual Assistant
Do you work for this employer? Share your story here!
---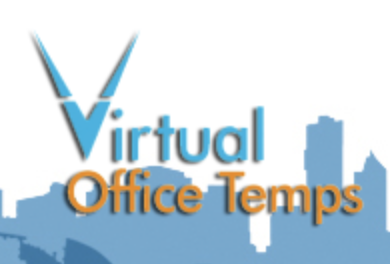 Virtual Office Temps
Since 1999, Virtual Office Temps has offered virtual assistant jobs, projects and assignments for candidates interested in administrative and data entry work from home. VOT provides a free solution for job seekers and employers. They hire only the best, top quality virtual assistants that are equipped to work from home to ensure that hiring employers have access to professional-level talent. Learn More



---