Home >> Work at Home Jobs >> Clerical >> Virtual Assistants >>
Virtual Administrative Assistants
Our client is looking for detailed, organized, and flexible remote virtual administrative assistants to join our growing investment agency. This remote position will provide support to our Managing Partners and Investment Coordinators. We are interested in virtual assistants who can perform many tasks to include scheduling management, customer service, data entry, and spreadsheet preparation. The management team works in different cities throughout the world so virtual assistants must be dependable, reliable, and have strong self-direction.
Job Description
Responsibilities include arranging travel and meetings; follow-up tasks; managing schedules; in charge of sending, receiving, and tracking correspondence; managing various google documents, interfacing with clients; and other various administrative tasks related to acquisitions, mergers and capital investments. Investment or financial experience is NOT required but industry experience is helpful. Requires strong computer skills and excellent interpersonal skills. Multiple positions are available and virtual assistants can work from any location. Positions are FULL TIME
Required Skills and Expertise
Candidate must have the ability to establish priorities, work independently, and proceed with objectives without supervision. Excellent written and verbal communication skills are a MUST as the majority of communication with team will take place via phone, FaceTime and SKYPE. Should have a newer laptop with Google Docs, Word, Excel and Powerpoint. Prefer virtual assistants who have experience working in a similar administrative role or have experience working from home. Must be comfortable working alone.
Remote Virtual Administrative Assistants Salary $15-$20/hr
To be considered, candidates must submit a online resume website that includes a list of home office equipment, laptop and software, skills, references, salary history, a list of skills and interests, and personal information to include interests, hours available, time zone and communication equipment (mobile phone, SKYPE, access to fax, FaceTime, etc). If you do not have a Virtual Assistant website, please set it up here before you apply.
---
Success Story
Hi! I'm Elsie and I work from home as an Administrative Virtual Assistant. I landed the job through VOT Virtual Office Temps after applying for about 50 jobs! I was so excited to finally get something! I did about 5 small projects with VOT before I landed my current job which ended up being a permanent position. I really enjoyed doing virtual project work but finding a great company and sticking with them was a dream come true. I get a great salary, benefits, and the ability to work from home. Since I'm a mom, that is important to me!





My advice is to never give up! There is a lot of competition so help yourself by making sure that your references are excellent, your home office is equipped and your virtual assistant website is perfect. This is what the hiring manager will see so make sure it stands out and makes you shine above the competition!

Elsie Pangan, Virtual Administrative Assistant
Do you work for this employer? Share your story here!
---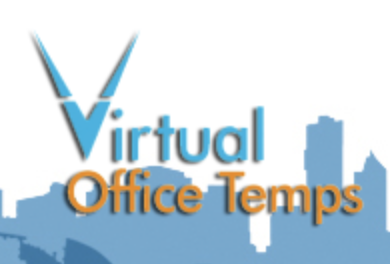 Since 1999, Virtual Office Temps has offered virtual assistant jobs, projects and assignments for candidates interested in administrative and data entry work from home. VOT provides a free solution for job seekers and employers. They hire only the best, top quality virtual assistants that are equipped to work from home to ensure that hiring employers have access to professional-level talent. Learn More
---